2019 中国語夏期集中講座
初級基礎会話クラス
日程 … 9月2日(月)、3日(火)
時間 … 10:30 ~ 12:00、
    13:00 ~ 14:30、14:45 ~ 16:15


丁寧に発音を指導し、初級1、初級2の基礎文法を復習しながら会話力を高めます。前期の復習と後期へのウォーミングアップを兼ねた初級履修者向けのクラス。中国語の勉強歴が長いけど、発音に自信のない人も歓迎します。


担当者 … 城 愛裕美先生
講義室 … 大岡山キャンパス西3号館 8階 4ラボ
中級実用会話クラス
日程 … 8月27日(火)、28日(水)、29日(木)
    9月3日(火)、4日(水)、5日(木)
時間 … 10:30 ~ 12:00


基礎文法・語彙を復習しながら、旅行や学生生活の様々な場面に即した実用会話の練習をします。中国語学習歴が1年以上の人から参加可能で、中国旅行や留学を考えている皆さんにおすすめのクラスです!


担当者 … 陳 焔先生
講義室 … 大岡山キャンパス西3号館4階 2ラボ (変更になりました。)
申込み・問い合わせ
「中国語夏期集中講座申込み」とタイトルに明記し、氏名(ふりがな)・学籍番号・参加希望クラス、中国語学習歴を記入の上、下記アドレスまで。

また、大岡山西3号館8階外国語事務室でも直接申し込み可能。(平日10:00~16:00)
担当…小川 a.ogawa_at_ila.titech.ac.jp (_at_を@におきかえてください)
申込み〆切 8月21日(水)16:00


両クラス全6回ですが、部分出席も可能です。申し込みの際にご相談ください。

終了しました
2019 フランス語夏期集中講座
会話中心クラス(初級・中級)
担当 : クレール・ルヌール
日時 : 9月2日(月) ~5日(木)
     10:30 ~12:00、13:00 ~14:30
場所 : 大岡山西3号館8階3ラボ
教材 : 学生のレベルに合わせたプリントを配布。受講者のレベルに合わせた
日常会話の練習。
文法中心クラス(入門・初級)
担当 : 三宅 京子 (東工大非常勤講師)
日時 : 9月6日(金)、9日(月) ~11日(水)
     10:30 ~12:00、13:00 ~14:30
場所 : 大岡山西3号館8階3ラボ
教材 : プリントを配布
文法の要点を大急ぎでおさらいします。
初回は初心者のための発音解説を行います。
申込み・問い合わせ
<!DL>
「フランス語夏期集中講座申し込み」とタイトルに明記し、氏名(ふりがな)・学籍番号・参加希望クラス・フランス語学習歴を記入の上、下記アドレスまで。
また、大岡山西3号館805(外国語事務室)でも直接申し込み可能。(平日10:00 ~16:00)
担当 : 小川 a.ogawa_at_ila.titech.ac.jp (_at_を@におきかえてください)
申込み締め切り : 8月26日(月) 16:00


両クラス全8回ですが、部分出席も可能です。
申し込みの際にご相談ください。
終了しました
2019年 ドイツ語夏期集中講座
受講料・テキスト代無料!!
文法中心クラス
文法を基礎から固めたい人にオススメです。

授業の復習、検定試験対策、留学準備はもちろん、この機会にドイツ語に触れてみたい!

しばらくやっていなかったブランクを埋めたい!など、ご自分のニーズに合わせて講座を活用して下さい。

担当:立石 拓也(本学非常勤講師)
場所:西3号館4階 412教室(ゼミ室)
日時:9/2(月)~9/6(金)

   9:15〜10:45、11:00〜12:30、13:15〜14:45

   9/6(金)のみ9:15〜10:45、11:00〜12:30
会話中心クラス(初級&中級)
初心者から留学前の準備まで幅広く対応!!

楽しく自然なドイツ語が話せるように受講生のレベルに合わせて授業を進めます。

サトウ先生はドイツ語ネイティブスピーカーで、日本語も英語も堪能です。

担当:サトウ・アストリード(本学非常勤講師)
場所:西3号館4階 412教室(ゼミ室)

日時:8/15(木)~8/22(木)土日を除く

   初級クラス9:15〜10:45、中級クラス11:00〜12:30
【申込・お問い合わせ】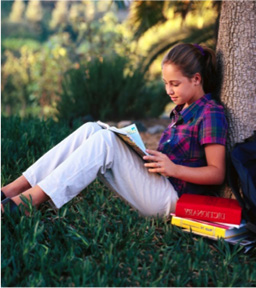 件名に「
ドイツ語夏期集中講座の申込み
」と明記し、
本文に①氏名 ②所属・学年 ③学籍番号 ④参加希望クラス ⑤ドイツ語学習歴(授業レベルの参考にします)⑥受講目的 ⑦サトウ先生クラス希望の方は興味のある分野 を記入、
homma_at_ila.titech.ac.jp (_at_を@におきかえてください) (担当:本間)まで。
また、大岡山キャンパス西3号館8階805(外国語事務室)にて直接申込みもできます。(平日9:30〜16:00)
●申込み〆切● 会話中心クラス:8/8(木)9:00
        文法中心クラス:8/27(火)9:00
※文法中心クラス、スピーキング中心クラスの両方受講も可
注意!! 両クラスとも
単位はつきません
終了しました
2019 Summer English Courses (2 units of credit) for Undergraduate
講義のねらい
 英語圏の大学で教育を受けるのに十分な英語力を身に付けることを目標とし、英語による口頭表現能力の向上のための訓練を、短期集中で行います。

 この授業は「英語スピーキング演習GI」(学士課程の学生対象)という科目です。>

 英語科目の選択科目で、各2単位を取得できます。>

<英語スピーキング演習GI 1> 申告番号:LAE.E181-01
  ※すずかけ台キャンパス所属の学生はメールでお申し込みください。(申込時追加申告書不要)

Dates and Times: August 19 - 23. From Monday through Thursday, 10:45 -16:35; on Friday only, 9:00 – 14:50

Instructor: Paul Narum

Classroom: H104

Course Title: Around the World in 100 Hours, Part One (Travelogue and Country Comparison)

Course Description:

This week-long intensive course is geared to those students wishing to improve their English oral expression skills, particularly discussion, debate and presentation, through a comparative look at different countries around the world.

The main subjects to be dealt with shall include world travel, comparative culture, education, health, and welfare, and science and technology.

The pair presentation will focus on a travelogue to a certain country, while the individual presentation will be about criteria for what can be considered the "best country."

Critical thinking strategies will be emphasized as students become more effective speakers.


Textbook: All materials to be handed out in class

Evaluation:

50% Attendance and Class Participation
20% Pair Presentation
30% Individual Presentation

Syllabus:

Day 1:
(1) Course introduction, self-introductions, selection of topics
(2) Theme A (Example: Travel)
(3) Discussion and debate
Day 2:
(1) Theme B (Example: Education)
(2) Discussion and debate
(3) Theme C (Example: Science and Technology)
Day 3:
(1) Discussion and debate
(2) Theme D (Example: Health and Welfare)
(3) Discussion and debate
Day 4:
(1) Strategies for pair and personal presentations
(2) Pair Presentations (Travelogue) – Warm-up and practice
(3) Pair Presentations (Travelogue) – Final version, feedback and assessment
Day 5:
(1) Personal Presentations (Best Country) – Final version
(2) Personal Presentations (Best Country) – Final version
(3) Student evaluation and feedback, course wrap-up
<英語スピーキング演習GI 2> 申告番号:LAE.E181-02
  ※すずかけ台キャンパス所属の学生はメールでお申し込みください。(申込時追加申告書不要)

Dates and Times: August 19 - 23 (Mon - Fri), 10:45 – 16:35

Instructor: Jon Mitchell

Classroom: Language Lab 1 (4th Floor, W3 building)

Course Title: Preparation for Studying Abroad

Course Description:

During this five-day course, students will explore three main skills to prepare for studies overseas: how-to-write a persuasive application essay, how-to-succeed in interviews and how-to-overcome culture shock.

The course primarily focuses on spoken communication and will help students who are considering a full-length academic course abroad (e.g. Masters) or a shorter exchange program. Moreover, some of these skills can be applied to job-hunting and job interviews.


Textbook:

Handouts will be provided


Evaluation:

Application Essay - 35% / Interview simulation - 30% / Presentation - 35%

Syllabus:

1 - Introduction and survey to ascertain class needs
2 - Presentation skills: Researching the issues and the introduction
3 - Application essay: Exploring sample texts
4 - Interview skills: Background
5 - Presentation skills: The main body
6 - Application essay: Outlining the first draft
7 - Interview skills: Key points to remember
8 - Presentation skills: The Conclusion, Questions and Answers
9 - Application essay: Writing the first draft
10 - Interview skills: Dealing with difficult questions and full practice
11 - Planning and practice time: The Presentation
12 – Application essay: Feedback on first draft and advice for final version
13 - Presentations
14 - Interview simulations
15 - Course feedback - counseling and comments
<英語スピーキング演習GI 3> 申告番号:LAE.E181-03
  ※すずかけ台キャンパス所属の学生はメールでお申し込みください。(申込時追加申告書不要)

Dates and Times: August 26 – 30. From Monday through Thursday, 10:45 – 16:35; on Friday only, 9:00 – 14:50

Instructor: Paul Narum

Classroom: H104

Course Title: Around the World in 100 Hours, Part Two (Discussion of Global Issues)

Course Description:

This week-long intensive course is geared to those students wishing to improve their English oral expression skills, particularly discussion, debate and presentation, concerning important global issues.

The main subjects to be dealt with may include the environment, species protection, global warming, nuclear war, poverty, gender issues, and artificial intelligence.

The pair presentation and individual presentation will both focus on a particular global issue that is of interest to the student(s) involved.

Critical thinking strategies will be emphasized as students become more effective speakers.


Textbook: All materials to be handed out in class

Evaluation:

50% Attendance and Class Participation
20% Pair Presentation
30% Individual Presentation

Syllabus:

Day 1:
(1) Course introduction, self-introductions, selection of topics
(2) Theme A (Example: Environment and Species Protection)
(3) Discussion and debate
Day 2:
(1) Theme B (Example: Global Warming)
(2) Discussion and debate
(3) Strategies for pair and personal presentations, selection of topics
Day 3:
(1) Pair Presentations – Warm-up and practice
(2) Pair Presentations – Final version, feedback and assessment
(3) Theme C (Example: Nuclear War and Military Issues)
Day 4:
(1) Discussion and debate
(2) Theme D (Example: Poverty and Gender Issues)
(3) Discussion and debate; selection of final presentation topics
Day 5:
(1) Personal Presentations – Final version
(2) Personal Presentations – Final version
(3) Student evaluation and feedback, course wrap-up
Advanced Class (2 units of credit)
講義のねらい
 英語圏の大学で教育を受けたり研究者として活動するための英語力を身に付けることを目標として、英語による口頭表現能力の向上のための訓練を、短期集中で行います。

 この授業は「英語スピーキング演習GI A」(学士課程課程の学生対象)という300番台の英語の選択科目で、2単位を取得できます。

<英語スピーキング演習GI A> 申告番号:未定(300番台)
  ※すずかけ台キャンパス所属の学生はメールでお申し込みください。(申込時追加申告書不要)

Dates and Times: September 2 - 6 (Mon - Fri), 10:45 – 16:35

Instructor: Mark Stoneburgh

Classroom: Language Lab 1 (4th Floor, W3 building)

Course Title: Improving Communication Skills Through Discussion and Presentations

Course Description:

This five-day intensive course is designed for students looking for a forum that will allow them to speak English on a wide array of topics. It will be student-centered and (very) active participation will be expected.

The general daily format is discussion/debate with presentations at the end of the day.

Aside from general fluency, other areas that will be addressed include: critical thinking skills, presentation skills, listening skills, and vocabulary building.

If you are looking for a fun but challenging class, this may be what you are looking for.

Textbook: Handouts will be provided

Evaluation:

50% Attendance and Class Participation
30% Presentations
20% Quizzes

Syllabus:

Day 1:
(1) Course Introduction, Self-introductions
(2) Family and Friends
(3) Presentations
Day 2:
(1) Shopping
(2) Family and Friends
(3) Presentations
Day 3:
(1) Jobs and Careers
(2) Small Business Ownership
(3) Business Project and Presentation
Day 4:
(1) Culture
(2) Travel
(3) Presentations
Day 5:
(1) Politics
(2) The Future
(3) Presentations
2019 Summer English Courses (2 units of credit) for Graduate
講義のねらい
 英語圏の大学で教育を受けるのに十分であり、また近い将来研究者コミュニティの中で活躍するための英語力を身に付けることを目標として、英語による口頭表現能力の向上のための訓練を、短期集中で行います。

 この授業は「英語スピーキング演習GIII」(大学院課程の学生対象)という英語の選択科目で、2単位を取得できます。

<英語スピーキング演習GIII> 申告番号:LAE.E435
  ※すずかけ台キャンパス所属の学生はメールでお申し込みください。(申込時追加申告書不要)

Dates and Times: September 2 – 6 (Mon - Fri), 10:45 – 16:35

Instructor: Mark Stoneburgh

Classroom: Language Lab 1 (4th Floor, W3 building)

Course Title: Improving Communication Skills Through Discussion and Presentations

Course Description:

This five-day intensive course is designed for students looking for a forum that will allow them to speak English on a wide array of topics. It will be student-centered and (very) active participation will be expected.

The general daily format is discussion/debate with presentations at the end of the day. Aside from general fluency, other areas that will be addressed include: critical thinking skills, presentation skills, listening skills, and vocabulary building.

If you are looking for a fun but challenging class, this may be what you are looking for.


Textbook: Handouts will be provided

Evaluation:

40% Attendance and Class Participation
30% Presentations
15% Quizzes
Daily Written Assignments 15%

Syllabus:

Day 1:
(1) Course Introduction, Self-introductions
(2) Family and Friends
(3) Presentations
Day 2:
(1) Shopping
(2) Food and Eating
(3) Presentations
Day 3:
(1) Jobs and Careers
(2) Small Business Ownership
(3) Business Project and Presentation
Day 4:
(1) Culture
(2) Travel
(3) Presentations
Day 5:
(1) Politics
(2) The Future
(3) Presentations
=学士課程科目=

対象:東京工業大学 在学生 定員:20名/各コース

①申込先着順
②全日程出席必須
③「英語スピーキング演習GI」の複数受講不可(ただし、「英語スピーキング演習GI」の中から1つのコースと「英語スピーキング演習GI A」の受講は可。)
④「英語スピーキング演習GI」の3クラスは同レベルです。
⑤「英語スピーキング演習GI A」は300番台のため19Bの学生は受講出来ません。
⑥すずかけ台キャンパス所属の学生はメールでお申し込みください。
⑦単位を希望しない方:仮申込後、空きがあり次第受講の可否が決定(7/30(火) 頃連絡)



=大学院課程科目=

対象:東京工業大学 在学生、 定員:20名

①申込先着順
②全日程出席必須
③すずかけ台キャンパス所属の学生は大岡山へ来る予定が無い場合はQRコードよりメールでお申し込みください
④単位を希望しない方:仮申込後、空きがあり次第受講の可否が決定(7/30(火)頃に連絡予定)



申込場所:

西3号館8階外国語事務室 (追加申告願・学生証を持参すること)

受付期間:

7月22日(月)~7月26日(金) 10:00 – 17:00
※ 7月15日(月)~7月19日(金) 10:00 – 17:00 [グローバル理工人育成コース所属学生優先受付] ※

メールアドレス:

eigoscr_at_flc.titech.ac.jp (_at_を@におきかえてください)
終了しました
2019 フランス語春期集中講座
文法中心クラス(入門・初級)
担当 : 三宅 京子 (東工大非常勤講師)
日時 : 2月12日(火) 〜 15日(金)
     10:30〜12:00、13:00〜14:30
場所 : 大岡山西3号館8階3ラボ
教材 : プリントを配布します。
     文法の要点を大急ぎでおさらいします。
     初回は初心者のための発音解説を行います。
会話中心クラス(初級・中級)
担当 : クレール・ルヌール
日時 : 2月18日(月) 〜 21日(木)
     10:30〜12:00、13:00〜14:30
場所 : 大岡山西3号館8階3ラボ
教材 : プリントを配布。
     学生のレベルに合わせた日常会話の練習。
申込み・問い合わせ
「フランス語春期集中講座申し込み」とタイトルに明記し、氏名(ふりがな)・学籍番号・参加希望クラス、フランス語学習歴を記入の上、下記アドレスまで。
また、大岡山西3号館805(外国語事務室)でも直接申し込み可能。
(平日10:00〜16:00) 担当:小川 a.ogawa_at_ila.titech.ac.jp (_at_を@におきかえてください)
申込み締め切り:2月1日(金) 16:00
終了しました
2019年 ドイツ語春期集中講座
受講料・テキスト代無料!!
文法中心クラス
文法を基礎から固めたい人にオススメです。

授業の復習、検定試験対策、留学準備はもちろん、この機会にドイツ語に触れてみたい!

しばらくやっていなかったブランクを埋めたい!など、

ご自分のニーズに合わせて講座を活用して下さい。

担当:小笠原 能仁(本学非常勤講師)
場所:西3号館4階 412教室(ゼミ室)
日時:3/8(金)~3/19(火)土日、3/13を除く
   11:00-12:30、13:00-14:30
会話中心クラス(初級&中級)
初心者から留学前の準備まで幅広く対応!!

楽しく自然なドイツ語が話せるように受講生のレベルに合わせて授業を進めます。

サトウ先生はドイツ語ネイティブスピーカーで、日本語も英語も堪能です。

担当:サトウ・アストリード(本学非常勤講師)
場所:西3号館4階 412教室(ゼミ室)
日時:2/13(水)~2/21(木)土日を除く
   初級クラス9:15-10:45、中級クラス11:00-12:30
【申込・お問い合わせ】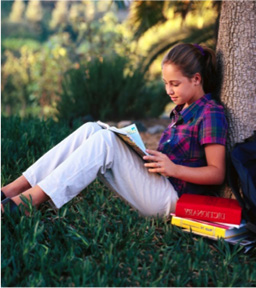 件名に「
ドイツ語春期集中講座の申込み
」と明記し、
本文に①氏名、②所属・学年、③学籍番号、④参加希望クラス⑤ドイツ語学習歴(授業レベルの参考にします)⑥サトウ先生クラス希望の方は興味のある分野 を記入、
homma_at_ila.titech.ac.jp (_at_を@におきかえてください) (担当:本間)まで。
また、大岡山キャンパス西3号館8階805(外国語事務室)にて直接申込みもできます。(平日9:30-16:00)
●申込み〆切● 会話中心クラス:2/8(金)9:00 文法クラス:3/4(月)9:00
※文法中心クラス、スピーキング中心クラスの両方受講も可
注意!! 両クラスとも
単位はつきません
終了しました
2019 中国語春期集中講座
初級基礎会話クラス
3月11日(月)、12日(火)
10:30 ~ 12:00
13:00 ~ 14:30
14:45 ~ 16:15


丁寧に発音を指導し、初級基礎文法を復習しながら会話力を高めます。一年間の総復習を兼ねた初級履修者向けのクラスです。中国語の勉強歴が長いけど、発音に自信のない人も歓迎します。
中級実用会話クラス
3月14日(木)、15日(金)
10:30 ~ 12:00
13:00 ~ 14:30
14:45 ~ 16:15


基礎文法・語彙を復習しながら、旅行や学生生活の様々な場面に即した実用会話の練習をします。中国語学習歴が1年以上の人から参加可能で、中国旅行や留学を考えている皆さんにおすすめのクラスです
担当者・・・城 愛裕美 (東工大非常勤講師) 講義室・・・大岡山キャンパス西3号館8階3ラボ
参加者のレベルに合わせて講座内容を調整します。
中国語検定やHSKなど、学習したい内容がある場合は、申し込みの際にご相談ください。
5、申込み・問い合わせ
「中国語春期集中講座申込み」とタイトルに明記し、氏名(ふりがな)・学籍番号・参加希望クラス、中国語学習歴を記入の上、下記アドレスまで。
また、大岡山西3号館8階805(外国語事務室)でも直接申し込み可能。(平日10:00〜16:00)
担当…小川 a.ogawa_at_ila.titech.ac.jp (_at_を@におきかえてください)
申込み〆切 3月1日(金)16:00
終了しました
2019 Spring English Courses (2 units of credit)
講義のねらい
 英語圏の大学で教育を受けるのに十分な英語力を身に付けることを目標とし、英語による口頭表現能力の向上のための訓練を、短期集中で行います。
 この授業は「英語スピーキング演習GII」(学士課程の学生対象)という科目です。
 英語科目の選択科目で、各2単位を取得できます。

<英語スピーキング演習G II 1> 申告番号:LAE.E182-01

Dates and Times: February 12 - 18 (Tues - Mon) 10:45 – 16:35

Instructor: Jon Mitchell

Classroom: W322

Course Title: Skills for Studying Abroad

Course Description:

SThis weeklong course will provide students with an introduction to some key skills for studying overseas. We will be exploring how-to-write a successful application letter, ways to prepare for the interview process and short academic talks. The course is aimed at students who may be considering a university-level course abroad, a shorter exchange program or a week-long study session. Also, these skills are transferable - they can be applied to job-hunting, too.


Textbook: Handouts will be provided

Evaluation:

Application Essay - 35%, Interview simulation - 30%, Presentation - 35%

Syllabus:

Day 1:
1 - Introduction + Class survey
2 - Interview skills: Background
3 - Application essay: Exploring successful techniques
Day 2:
4 - Presentation skills: Researching the issues
5 - Interview skills: Key points
6 - Application essay: Planning the first draft
Day 3:
7 - Presentation skills: Planning and practice
8 - Interview skills: Dealing with difficult questions
9 - Application essay: The second draft
Day 4:
10 - Presentation skills: The Conclusion
11 - Planning time: Interviews
12 - Presentation skills: Questions and Answers
Day 5:
13 - Presentations
14 - Interview simulations
15 - Course feedback - counseling and comments
<英語スピーキング演習G II 2> 申告番号:LAE.E182-02

Dates and Times: February 12 - 18 (Tues - Mon) 9:00 – 14:50

Instructor: Helen Lewis

Classroom: W332

Course Title: What is the nature of our relationship with other animals?

Course Description:

This course will explore the relationship between humans and other animals from a number of perspectives. We will start each day by reading a thought-provoking text about animals and discuss it as a class. The final class of each day will be a student presentation and feedback. The second period will be devoted to preparation and small group discussion. Day 5 will follow a slightly different pattern as we will end with a debate.

Textbook:

Texts will be provided through the student app, Edmodo. Students will need a laptop or tablet with web connectivity.

We will be visiting the following authors and researchers in our explorations: Yuval Noah Harari, Jonathan Safran Foer, Peter Singer, David Attenborough.

Evaluation:

Each day's presentation will be 20% of the final grade.

Syllabus:

Day 1: Evolution and our relationship to other primates
Day 2: Animals and the global economy and ecosystems
Day 3: Animals in culture, religion, art and pets
Day 4: The moral status of animals
Day 5: How will humans and other animals get along in the future?
<英語スピーキング演習G II 3> 申告番号:LAE.E182-03

Dates and Times: March 4 - 8 (Mon - Fri) 10:45 – 16:35

Instructor: Jon Mitchell

Classroom: W322

Course Title: Skills for Studying Abroad

Course Description:

This weeklong course will provide students with an introduction to some key skills for studying overseas. We will be exploring how-to-write a successful application letter, ways to prepare for the interview process and short academic talks. The course is aimed at students who may be considering a university-level course abroad, a shorter exchange program or a week-long study session. Also, these skills are transferable - they can be applied to job-hunting, too.

Textbook: Handouts will be provided

Evaluation:

Application Essay - 35%, Interview simulation - 30%, Presentation - 35%

Syllabus:

Day 1:
1 - Introduction + Class survey
2 - Interview skills: Background
3 - Application essay: Exploring successful techniques
Day 2:
4 - Presentation skills: Researching the issues
5 - Interview skills: Key points
6 - Application essay: Planning the first draft
Day 3:
7 - Presentation skills: Planning and practice
8 - Interview skills: Dealing with difficult questions
9 - Application essay: The second draft 
Day 4:
10 - Presentation skills: The Conclusion
11 - Planning time: Interviews
12 - Presentation skills: Questions and Answers
Day 5:
13 - Presentations
14 - Interview simulations
15 - Course feedback - counseling and comments
<英語スピーキング演習G II 4> 申告番号:LAE.E182-04

Dates and Times: March 4 - 8 (Mon - Thu) 10:45 - 16:35 (Fri only) 9:00 – 14:50

Instructor: Paul Narum

Classroom: W332

Course Title: Comparison and Analysis of the Countries of the World

Course Description:

This week-long intensive course is geared to those students wishing to improve their English oral expression skills, particularly discussion, debate and presentation, through a comparative look at different countries around the world. The main subjects to be dealt with shall include world travel, comparative culture, education, health, and welfare, and science and technology. The pair presentation will focus on a travelogue to a certain country, while the individual presentation will be about criteria for what can be considered the "best country." Critical thinking strategies will be emphasized as students become more effective speakers.

Textbook: All materials to be handed out in class

Evaluation:

50% Attendance and Class Participation, 20% Pair Presentation, 30% Individual Presentation

Syllabus:

Day 1:
(1) Course introduction, self-introductions, selection of topics
(2) Theme A (Example: Travel)
(3) Discussion and debate
Day 2:
(1) Theme B (Example: Education)
(2) Discussion and debate
(3) Theme C (Example: Science and Technology)
Day 3:
(1) Discussion and debate
(2) Theme D (Example: Health and Welfare)
(3) Discussion and debate; selection of presentation topics
Day 4:
(1) Strategies for pair and personal presentations,
(2) Pair Presentations – Warm-up and practice
(3) Pair Presentations – Final version, feedback and assessment
Day 5:
(1) Personal Presentations – Warm-up and practice
(2) Personal Presentations – Final version, feedback and assessment
(3) Student evaluation and feedback, course wrap-up
[注意] 対象:東京工業大学 在学生 定員:20名/各コース

①申込先着順
②全日程出席必須
③複数コース受講不可
④4コースは全て同じ英語レベルです。
⑤大学院課程の学生が本コース(100番)を履修し単位を取得することはできますが、その単位は大学院の修了要件には含まれません。
※上記の事情・科目等履修生により単位を希望しない方はキャンセル待ちになります。
仮申込後に空き状況をみて受講の可否を決定します。(2/1頃に連絡予定)
⑥系所属のための単位には間に合います。
⑦3月卒業のための単位には間に合いません。
 今年度3月卒業に必要な単位取得のための受講は、お断りしています。

申込場所:

西3号館8階外国語事務室 (追加申告願・学生証を持参すること)

申込に必要なもの:

追加申告許可願・学生証

受付期間:

1月23日(水)〜29日(火)9:30〜17:00 ※平日のみ(土・日・祝日休み)
[グローバル理工人育成コース所属学生優先受付期間]: 1月16日(水)〜22日(火)9:30〜17:00
終了しました
2018 フランス語夏期集中講座
会話中心クラス(初級・中級)
担当 : クレール・ルヌール
日時 : 9月3日(月)~6日(木)
     10:30~12:00、13:00~14:30
場所 : 大岡山西3号館8階3ラボ
教材 : 学生のレベルに合わせたプリントを配布。
     受講者のレベルに合わせた日常会話の練習。
文法中心クラス(入門・初級)
担当 : 三宅 京子 (東工大非常勤講師)
日時 : 9月7日(金)、10日(月)、11日(火)
     10:30~12:00、13:00~14:30
     9月12日(水)
     10:30~12:00、12:30~14:00
場所 : 大岡山西3号館8階4ラボ
教材 : プリントを配布。
     文法の要点を大急ぎでおさらいします。
     初回は初心者のための発音解説を行います。
申込み・問い合わせ
「フランス語夏期集中講座申込み」とタイトルに明記し、氏名(ふりがな)・学籍番号・参加希望クラス、フランス語学習歴を記入の上、下記アドレスまで。
また、大岡山西3号館805(外国語事務室)でも直接申し込み可能。
(平日10:00~16:00) 担当:小川 a.ogawa_at_ila.titech.ac.jp (_at_を@におきかえてください)
申込み締め切り:8月27日(月) 16:00
 人数把握のため一旦締め切りますが、27日以降の申し込みも可能です。
終了しました
2018 中国語夏期集中講座
1、初級基礎会話クラス
日程…8月23日(木)、24日(金)、27日(月)
時間…10:00~11:30、12:30~14:00


丁寧に発音を指導し、初級1、初級2の基礎文法を復習しながら会話力を高めます。前期の復習と後期へのウォーミングアップを兼ねた初級履修者向けのクラス。中国語の勉強歴が長いけど、発音に自信のない人も歓迎します。
2、中級実用会話クラス
日程…8月20日(月)、21日(火)、22日(水)
時間…10:00~11:30、12:30~14:00


基礎文法・語彙を復習しながら、旅行や学生生活の様々な場面に即した実用会話の練習をします。中国語学習歴が1年以上の人から参加可能で、中国旅行や留学を考えている皆さんにおすすめのクラスです!
3、担当者…真鍋 丁香 4、場所…大岡山キャンパス 西3号館8階3ラボ
涼しい講義室で集中して学習できます。どちらも練習中心の楽しいクラスです。参加者の目的・レベルに合わせて内容を調整しますので、お気軽にお申込みください。(部分参加も可)
5、申込み・問い合わせ
「中国語夏期集中講座申込み」とタイトルに明記し、氏名(ふりがな)・学籍番号・参加希望クラス、中国語学習歴を記入の上、下記アドレスまで。
また、大岡山西3号館8階805(外国語事務室)でも直接申し込み可能。(平日10:00~16:00)
担当…小川 a.ogawa_at_ila.titech.ac.jp (_at_を@におきかえてください)
申込み〆切 8月3日(金)16:00
  人数把握のため一旦締め切りますが、3日以降の追加申し込みも可能です。
  8月3日(金)までに初級クラスの申し込みがない場合、23~27日も引き続き中級クラスとして開講します。
終了しました
2018年 ドイツ語夏期集中講座
受講料・テキスト代無料!!
文法中心クラス
文法を基礎から固めたい人にオススメです。

授業の復習、検定試験対策、留学準備はもちろん、この機会にドイツ語に触れてみたい!

しばらくやっていなかったブランクを埋めたい!など、ご自分のニーズに合わせて講座を活用して下さい。

担当:小笠原 能仁(本学非常勤講師)
場所:西3号館4階 412教室(ゼミ室)
日時:8/15(水)~8/23(木)土日を除く
   13:20-14:50、15:05-16:35
会話中心クラス(初級&中級)
初心者から留学前の準備まで幅広く対応!!

楽しく自然なドイツ語が話せるように受講生のレベルに合わせて授業を進めます。

サトウ先生はドイツ語ネイティブスピーカーで、日本語も英語も堪能です。

担当:サトウ・アストリード(本学非常勤講師)
場所:西3号館4階 412教室(ゼミ室)
日時:8/15(水)~8/23(木)土日を除く
   初級クラス9:00-10:30、中級クラス10:45-12:15
【申込・お問い合わせ】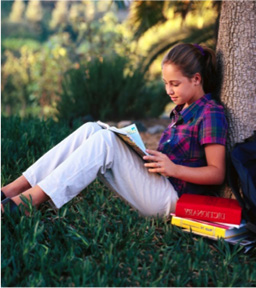 件名に「
ドイツ語夏期集中講座の申込み
」と明記し、
本文に①氏名、②所属・学年、③学籍番号、④参加希望クラス⑤ドイツ語学習歴(授業レベルの参考にします)⑥サトウ先生クラス希望の方は興味のある分野 を記入、
homma_at_ila.titech.ac.jp (_at_を@におきかえてください) (担当:本間)まで。
また、大岡山キャンパス西3号館8階805(外国語事務室)にて直接申込みもできます。(平日9:00ー16:00)
●申込み〆切●文法クラスおよび会話中心クラス:8/9(木)9:00
※文法中心クラス、スピーキング中心クラスの両方受講も可
注意!! 両クラスとも単位はつきません
終了しました
2018 Summer English Courses (2 units of credit)
講義のねらい
 英語圏の大学で教育を受けるのに十分な英語力を身に付けることを目標とし、英語による口頭表現能力の向上のための訓練を、短期集中で行います。
 この授業は「英語スピーキング演習G I」(学士課程の学生対象)という科目です。
 英語科目の選択科目で、各2単位を取得できます

<英語スピーキング演習G I 1> 申告番号:LAE.E181-01

Dates and Times: August 17 - 23 (Fri - Thu) 9:00 - 14:50

Instructor: Helen Lewis

Classroom: H136

Course Title: Using science and technology to eradicate poverty

Course Description:

Students taking this course will explore how the subjects they study can play a role in eradicating poverty from the world. In the morning sessions we will watch a TED talk delivery then plan a student pair presentation.

In the final session each day, students will deliver presentations and receive feedback from the lecturer and their peers.

This will be a chance for students to enjoy developing oral communication skills as well as learn about how they might apply their knowledge to do good in their future careers.


Textbook: Printouts may be handed out in class

Evaluation: Each day's presentation will be 20% of the final grade

Syllabus:

Day 1 - Technology and cities
Day 2 - Technology and communication for development
Day 3 - Technology and healthcare interventions
Day 4 - How technology is changing us: the brain, human learning and interaction, social systems
Day 5 - Technology and social justice
<英語スピーキング演習G I 2> 申告番号:LAE.E181-02

Dates and Times: August 20 - August 24 (Mon - Thu) 10:45 - 16:35; on Friday only, 9:00 - 14:50

Instructor: Paul Narum

Classroom: H104

Course Title: Comparison and Analysis of the Countries of the World

Course Description:

This week-long intensive course is geared to students wishing to improve their English oral expression skills, particularly discussion, debate and presentation, through a comparative look at different countries around the world. The main subjects to be dealt with shall include world travel, comparative culture, education, health, and welfare, and science and technology. The pair presentation will focus on a travelogue to a certain country, while the individual presentation will be about criteria for what can be considered the "best country." Critical thinking strategies will be emphasized as students become more effective speakers.

Textbook: All materials to be handed out in class

Evaluation:

50% Attendance and Class Participation
20% Pair Presentation
30% Individual Presentation

Syllabus:

DAY 1:
(1) Course introduction, self-introductions, selection of topics
(2) Theme A (Example: Travel)
(3) Discussion and debate
Day 2:
(1) Theme B (Example: Education)
(2) Discussion and debate
(3) Theme C (Example: Science and Technology)
Day 3:
(1) Discussion and debate
(2) Theme D (Example: Health and Welfare)
(3) Discussion and debate; selection of presentation topics
Day 4:
(1) Strategies for pair and personal presentations,
(2) Pair Presentations – Warm-up and practice
(3) Pair Presentations – Final version, feedback and assessment
Day 5:
(1) Personal Presentations – Warm-up and practice
(2) Personal Presentations – Final version, feedback and assessment
(3) Student evaluation and feedback, course wrap-up
<英語スピーキング演習G I 3> 申告番号:LAE.E181-03

Dates and Times: September 3 - 7 (Mon - Fri) 10:45 - 16:35

Instructor: Jon Mitchell

Classroom: H136

Course Title: Skills for Studying Abroad

Course Description:

This weeklong course will provide students with an introduction to some key skills for studying overseas. We will be exploring how-to-write a successful application letter, ways to prepare for the interview process and short academic talks. The course is aimed at students who may be considering a university-level course abroad, a shorter exchange program or a week-long study session. Also these skills are transferable - they can be applied to job-hunting, too.

Textbook: Handouts will be provided

Evaluation:

Application Essay: 35%
Interview simulation: 30%
Pair Presentation: 35%

Syllabus:

1 - Introduction + Class survey
2 - Interview skills: Background
3 - Application essay: Exploring successful techniques
4 - Presentation skills: Researching the issue
5 - Interview skills: Key points
6 - Application essay: Planning the first draft
7 - Presentation skills: Planning and practice
8 - Interview skills: Dealing with difficult questions
9 - Application essay: The second draft
10 - Presentation skills: The Conclusion
11 - Planning time: Interviews
12 - Presentation skills: Questions and Answers
13 – Presentations
14 - Interview simulations
15 - Course feedback - counseling and comments
2018 Summer English Courses (2 units of credit)
講義のねらい
 英語圏の大学で教育を受けるのに十分であり、また近い将来研究者コミュニティの中で活躍するための英語力を身に付けることを目標として、英語による口頭表現能力の向上のための訓練を、短期集中で行います。

この授業は「英語スピーキング演習G III」(大学院課程の学生対象)という科目です。

 英語科目の選択科目で、2単位を取得できます。



<英語スピーキング演習G III> 申告番号:LAE.E435

Dates and Times: September 10 - 14 (Mon - Fri) 10:45 - 16:35; on Friday only, 9:00 - 14:50

Instructor: Paul Narum

Classroom: Undecided

Course Title: Global Issues

Course Description:

This week-long intensive course is geared to students wishing to improve their English oral expression skills, particularly discussion, debate and presentation, concerning important global issues. The main subjects to be dealt with may include the environment, species protection, global warming, nuclear war, poverty, gender issues, and artificial intelligence. The pair presentation and individual presentation will both focus on a particular global issue that is of interest to the student(s) involved. Critical thinking strategies will be emphasized as students become more effective speakers.

Textbook: All materials to be handed out in class

Evaluation:

50% Attendance and Class Participation
20% Pair Presentation
30% Individual Presentation

Syllabus:

DAY 1:
(1) Course introduction, self-introductions, selection of topics
(2) Theme A (Example: Environment and Species Protection)
(3) Discussion and debate
DAY 2:
(1) Theme B (Example: Global Warming
(2) Discussion and debate
(3) Theme C (Example: Nuclear War and Military Issues)
DAY 3:
(1) Discussion and debate
(2) Theme D (Example: Poverty and Gender Issues)
(3) Discussion and debate; selection of presentation topics
DAY 4:
(1) Strategies for pair and personal presentations,
(2) Pair Presentations – Warm-up and practice
(3) Pair Presentations – Final version, feedback and assessment
DAY 5:
(1) Personal Presentations – Warm-up and practice
(2) Personal Presentations – Final version, feedback and assessment
(3) Student evaluation and feedback, course wrap-up
NOTE:

対象:東京工業大学 在学生
定員:20名/各コース
①申込先着順
②全日程出席必須
③複数コース受講不可
④大学院課程の学生が100番台のコースに出席することも、学士課程の学生が400番台のコースに出席することもできますが、それらの場合には単位認定されません
※単位を希望しない方:仮申込後、空きがあり次第受講の可否が決定します (7月30日頃に連絡予定)
⑤学士課程対象3コースは同レベルです

申込場所:

西3号館8階外国語事務室 (追加申告願・学生証を持参すること)

受付期間:

7月23日(月)~ 7月27日(金) 10:00 – 16:00
※ 7月13日(金)~ 7月20日(金)[グローバル理工人育成コース所属学生優先受付] ※
終了しました
2018年 ドイツ語春期集中講座
受講料・テキスト代無料!!
文法中心クラス(初級のみ)
文法を基礎から固めたい人にオススメです。
授業の復習、検定試験対策、留学準備はもちろん、この機会にドイツ語に触れてみたい!しばらくやっていなかったブランクを埋めたい!など、ご自分のニーズに合わせて講座を活用して下さい。
担当:橘 宏亮(本学非常勤講師)
場所:西3号館4階 412教室(ゼミ室)
日時:2/13(火)~2/16(金)、2/19(月)~2/21(水)
13:00-14:30、14:45-16:15
スピーキング中心クラス(初級&中級)
初心者から留学前の準備まで幅広く対応!!
楽しく自然なドイツ語が話せるように受講生のレベルに合わせて授業を進めます。
サトウ先生はドイツ語ネイティブスピーカーで、日本語も英語も堪能です。
担当:サトウ・アストリード(本学非常勤講師)
場所:西3号館4階 412教室(ゼミ室)
日時:2/22(木)2/23(金)、2/27(火)~3/2(金)、3/5(月)
初級クラス9:15-10:45、中級クラス11:00-12:30
【申込・お問い合わせ】
件名に「ドイツ語春期集中講座の申込み」と明記し、
本文に①氏名、②所属・学年、③学籍番号、④参加希望クラス、⑤ドイツ語学習歴(授業レベルの参考にします)⑥受講目的 ⑦サトウ先生クラス希望の方は興味のある分野 を記入、homma_at_ila.titech.ac.jp (_at_を@におきかえてください) (担当:本間)まで。
また、大岡山キャンパス西3号館8階805(外国語事務室)にて直接申込みもできます。(平日9:00-16:00)
●申込み〆切● 文法クラス:2/9(金)9:00スピーキングクラス:2/19(月)9:00
※文法中心クラス、スピーキング中心クラスの両方受講も可  注意!! 両クラスとも単位はつきません
終了しました
2018 フランス語春期集中講座
文法中心クラス(入門・初級)
担当 : 三宅 京子 (東工大非常勤講師)
日時 : 2月15日(木)、16日(金)、19日(月)、20日(火)
     10:30~12:00、13:00~14:30
場所 : 大岡山西3号館8階4ラボ
教材 : プリントを配布します。
     文法の要点を大急ぎでおさらいします。
     初回は初心者のための発音解説を行います。
会話中心クラス(初級・中級)
担当 : クレール・ルヌール
日時 : 2月19日(月)~22日(木)
     10:30~12:00、13:00~14:30
場所 : 大岡山西3号館8階3ラボ
教材 : プリントを配布。
     学生のレベルに合わせた日常会話の練習。
申込み・問い合わせ
「フランス語春期集中講座申込み」とタイトルに明記し、氏名(ふりがな)・学籍番号・参加希望クラス、フランス語学習歴を記入の上、下記アドレスまで。
また、大岡山西3号館805(外国語事務室)でも直接申し込み可能。(平日10:00~16:00)
担当:小川 a.ogawa_at_ila.titech.ac.jp (_at_を@におきかえてください)
申込み締め切り:2月9日(金) 16:00
終了しました
~少人数でしっかり学べる~
2018 中国語春期集中講座
●初級基礎会話クラス●
3月8日(木)、9日(金)
10:30~12:00 13:00~14:30 14:45~16:15


丁寧に発音を指導し、初級基礎文法を復習しながら会話力を高めます。一年間の総復習を兼ねた初級履修者向けのクラスです。中国語の勉強歴が長いけど、発音に自信のない人も歓迎します。
●中級実用会話クラス●
3月12日(月)、13日(火)
10:30〜12:00 13:00〜14:30 14:45〜16:15


基礎文法・語彙を復習しながら、旅行や学生生活の様々な場面に即した実用会話の練習をします。中国語学習歴が1年以上の人から参加可能で、中国旅行や留学を考えている皆さんにおすすめのクラスです!
担当者…城 愛裕美 (東工大非常勤講師)
場所…大岡山キャンパス西3号館8階3ラボ
参加者のレベルに合わせて講座内容を調整します。

中国語検定やHSKなど、学習したい内容がある場合は、申し込みの際にご相談ください。
申込み・問い合わせ
「中国語春期集中講座申込み」とタイトルに明記し、氏名(ふりがな)・学籍番号・参加希望クラス、中国語学習歴を記入の上、下記アドレスまで。
また、大岡山西3号館8階805(外国語事務室)でも直接申し込み可能。(平日10:00~16:00)
担当…小川 a.ogawa_at_ila.titech.ac.jp (_at_を@におきかえてください)
申込み〆切 2月28日(水)16:00
終了しました
2018 Spring English Courses(2 units of credit)
講義のねらい
 英語圏の大学で教育を受けるのに十分な英語力を身に付けることを目標とし、英語による口頭表現能力の向上のための訓練を、短期集中で行います。この授業は「英語スピーキング演習GⅡ」(学士課程の学生対象)という科目です。

 英語科目の選択科目で、各2単位を取得できます。


<英語スピーキング演習G II 1> 申告番号:LAE.E182-01

Dates and Times: March 6 - 12 (Tues - Mon) 9:00 - 14:50

Instructor: Helen Lewis

Classroom: Language Lab 4 (W3 Bldg. 8F)

Course Title: Enjoy Science in English

Course Description:

Each day, we will study a topic from 100 Ideas that Changed the World by Jheni Osman.

After spending the first lesson of the day studying one or two chapters, students will work in pairs in the second period to plan a 5-minute poster presentation on their chosen topic in English. The final class each day will be giving the presentation and receiving feedback and coaching on presentation skills. The goal of the course is to build skill at discussing scientific concepts in English, delivering a poster presentation, and engaging in discussion.

Textbook: 100 Ideas that Changed the World. Jheni Osman. BBC Books.

ISBN 978-1-84-990196-3 (please purchase on your own)

Evaluation: Assessment will be on each day's presentation, as well as class participation.

Syllabus:

Day 1 - Science in Society
The Scientific Method, Human Language, Paper
Day 2 - The Living World
Embryo Development, Convergent Evolution, Mendelian Inheritance
Day 3 - The Universe
The Hubble Space Telescope, The Vast Universe, Earthrise
Day 4 - Engineering
The Wheel, The Screw Thread, The Flush Toilet
Day 5 - Technology
The Camera, The World Wide Web, Liquid Crystal Displays
<英語スピーキング演習G II 2> 申告番号:LAE.E182-02

Dates and Times: February 27 - March 5 (Tues - Mon) 10:45 - 16:35

Instructor: Paul Narum

Classroom: Language Lab 3 (W3 Bldg. 8F)

Course Title: Comparison and Analysis of the Countries of the World

Course Description:

This week-long intensive course is geared to those students wishing to improve their English oral expression skills, particularly discussion, debate and presentation, through a comparative look at different countries around the world. The main subjects to be dealt with shall include world travel, comparative culture, education, health, and welfare, and science and technology. The pair presentation will focus on a travelogue to a certain country, while the individual presentation will be about criteria for what can be considered the "best country." Critical thinking strategies will be emphasized as students become more effective speakers.

Textbook: All materials to be handed out in class

Evaluation:

50% Attendance and Class Participation
20% Pair Presentation
30% Individual Presentation

Syllabus:

DAY 1:
(1) Course introduction, self-introductions, selection of topics
(2) Theme A
(3) Discussion and debate
Day 2:
(1) Theme B
(2) Discussion and debate
(3) Theme C
Day 3:
(1) Discussion and debate
(2) Theme D
(3) Discussion and debate; selection of presentation topics
Day 4:
(1) Strategies for pair and personal presentations,
(2) Pair Presentations – Warm-up and practice
(3) Pair Presentations – Final version, feedback and assessment
Day 5:
(1) Personal Presentations – Warm-up and practice
(2) Personal Presentations – Final version, feedback and assessment
(3) Student evaluation and feedback, course wrap-up
<英語スピーキング演習G II 3> 申告番号:LAE.E182-03

Dates and Times: February 19 - 23 (Mon - Fri) 10:45 - 16:35

Instructor: Jon Mitchell

Classroom: February 19 - 22nd: W371, 23rd: Language Lab 3 (W3 Bldg. 8F)

Course Title: Skills for Studying Abroad

Course Description:

This weeklong course will provide students with an introduction to some key skills for studying overseas. We will be exploring how-to-write a successful application letter, ways to prepare for the interview process and short academic talks. The course is aimed at students who may be considering a university-level course abroad, a shorter exchange program or a week-long study session. Also these skills are transferable - they can be applied to job-hunting, too.

Textbook: Handouts will be provided

Evaluation:

Application Essay: 35%
Interview simulation: 30%
Pair Presentation: 35%

Syllabus:

1 - Introduction + Class survey
2 - Interview skills: Background
3 - Application essay: Exploring successful techniques
4 - Presentation skills: Researching the issues
5 - Interview skills: Key points
6 - Application essay: Planning the first draft
7 - Presentation skills: Planning and practice
8 - Interview skills: Dealing with difficult questions
9 - Application essay: The second draft
10 - Presentation skills: The Conclusion
11 - Planning time: Interviews
12 - Presentation skills: Questions and Answers
13 – Presentations
14 - Interview simulations
15 - Course feedback - counseling and comments
2018 Spring English Courses (2 units of credit)
講義のねらい
 英語圏の大学で教育を受けるのに十分であり、また近い将来研究者コミュニティの中で活躍するための英語力を身に付けることを目標として、英語による口頭表現能力の向上のための訓練を、短期集中で行います。この授業は「英語スピーキング演習GⅣ」(大学院課程の学生対象)という科目です。
 英語科目の選択科目で、2単位を取得できます。


<英語スピーキング演習G IV> 申告番号:LAE.E436

Dates and Times: February 27 - March 5 (Tues - Mon) 9:00 - 14:50

Instructor: Helen Lewis

Classroom: Language Lab 4 (W3 Bldg. 8F)

Course Title: resentation in English

Course Description:

This course will enable students to turn the salient points of their research into a clear and compelling presentation. We will learn how to do four things: create meaningful content, simplify specialised language, design attractive slides, and find one's own voice. Students will do two assessed presentations during the course as well as practice speaking each class in different practical tasks.

Textbook: Handouts will be provided

Evaluation: Assessment will be on each day's presentation, as well as class participation.

Syllabus:

Lesson 1 - Introduction and orientation
Lesson 2 - Content: how is a paper different to an academic presentation?
Lesson 3 - Content: understanding information needs of audience
Lesson 4 - Language: how to be correct, clear, and concise
Lesson 5 - Language: how to describe slides
Lesson 6 - Language: sounding natural
Lesson 7 - Handling transitions
Lesson 8 - Rehearse presentation 1, feedback
Lesson 9 - Deliver presentation 1
Lesson 10 - Voice: how to be heard
Lesson 11 - Body language: how to be seen
Lesson 12 - Presentation preparation and editing
Lesson 13 - Rehearse final presentation, feedback
Lesson 14 - Deliver final presentation
Lesson 15 - Course summary, awards, resources for self study
NOTE:

対象:東京工業大学 在学生
定員:20名/各コース
①申込先着順
②全日程出席必須
③複数コース受講不可
④大学院課程の学生が100番台のコースに出席することも、学士課程の学生が400番台のコースに出席することもできますが、それらの場合には単位認定されません
※単位を希望しない方:仮申込後、空きがあり次第受講の可否が決定します(2月9日頃に連絡予定)
⑤学士課程対象3コースは同レベルです
⑥3月の卒業単位認定に間に合いません

申込場所:

西3号館8階外国語事務室 (追加申告願・学生証を持参すること)

受付期間:

1月29日(月)~2月2日(金) 10:00 – 16:00
※1月22日(月)~1月26日(金)[グローバル理工人育成コース所属学生優先受付] ※
終了しました
2017 中国語 夏期集中講座
1、初級基礎会話クラス
日程…9月11日(月)、12日(火)
時間…10:15~11:45、12:45~15:55
(適宜休憩を挟みます)


丁寧に発音を指導し、初級1、初級2の基礎文法を復習しながら会話力を高めます。前期の復習と後期へのウォーミングアップを兼ねた初級履修者向けのクラス。中国語の勉強歴が長いけど、発音に自信のない人も歓迎します。
2、中級実用会話クラス
日程…9月13日(水)、14日(木)
時間…10:15~11:45、12:45~15:55
(適宜休憩を挟みます)


基礎文法・語彙を復習しながら、旅行や学生生活の様々な場面に即した実用会話の練習をします。中国語学習歴が1年以上の人から参加可能で、中国旅行や留学を考えている皆さんにおすすめのクラスです!
担当者…費 燕
場所…大岡山キャンパス 西3号館8階3ラボ
涼しい講義室で集中して学習できます。どちらも練習中心の楽しいクラスです。参加者の目的・レベルに合わせて内容を調整しますので、お気軽にお申込みください。(部分参加も可)
申込み・問い合わせ
「中国語夏期集中講座申込み」とタイトルに明記し、氏名(ふりがな)・学籍番号・参加希望クラス、中国語学習歴を記入の上、下記アドレスまで。
また、大岡山西3号館8階外国語事務室でも直接申し込み可能。(平日10:00~16:00)
担当…小川 a.ogawa_at_flc.titech.ac.jp (_at_を@におきかえてください)
申込み〆切 8月10日(木)16:00
人数把握のため一旦締め切りますが、10日以降の追加申し込みも可
終了しました
2017 フランス語夏期集中講座
文法中心クラス(入門・初級)
担当 : 三宅 京子 (東工大非常勤講師)
日時 : 9月7日(木)、8日(金)、11日(月)
     10:30~12:00、13:00~14:30
     9月12日(火)、13日(水)
     10:30~12:00
場所 : 大岡山西3号館8階4ラボ
教材 : 未定
     (決まり次第西3号館3階掲示板でお知らせします。)
     文法の要点を大急ぎでおさらいします。
     教材は大岡山生協書籍部に入荷予定ですので、各自購入してください。
     初回は初心者のための発音解説を行います。
会話中心クラス(初級・中級)
担当 : クレール・ルヌール
日時 : 9月4日(月)~7日(木)
     10:30~12:00、13:00~14:30
場所 : 大岡山西3号館8階3ラボ
教材 : 学生のレベルに合わせたプリントを配布。
     受講者のレベルに合わせた日常会話の練習。
申込み・問い合わせ
「フランス語夏期集中講座申込み」とタイトルに明記し、氏名(ふりがな)・学籍番号・参加希望クラス、フランス語学習歴を記入の上、下記アドレスまで。
また、大岡山西3号館805(外国語事務室)でも直接申し込み可能。(平日10:00~16:00)
担当:小川 a.ogawa_at_flc.titech.ac.jp (_at_を@におきかえてください)
申込み締め切り:8月10日(木) 16:00
人数把握のため一旦締め切りますが、10日以降の追加申し込みも可
終了しました
2017年 ドイツ語夏期集中講座
受講料・テキスト代無料!
文法中心クラス(初級のみ)
文法を基礎から固めたい人にオススメです。
授業の復習、検定試験対策、留学準備はもちろん、この機会にドイツ語に触れてみたい!しばらくやっていなかったブランクを埋めたい!など、ご自分のニーズに合わせて講座を活用して下さい。
担当:立石 拓也(本学非常勤講師)
場所:西3号館4階 412教室(ゼミ室)
日時:9/11(月)から9/15(金)の5日間
9:15-10:45, 11:00-12:30, 13:15-14:45
(9/15は9:15-10:45, 11:00-12:30)
スピーキング中心クラス(初級&中級)
初心者から留学前の準備まで幅広く対応!!
楽しく自然なドイツ語が話せるように受講生のレベルに合わせて授業を進めます。
サトウ先生はドイツ語ネイティブスピーカーで、日本語も英語も堪能です。
担当:サトウ・アストリード(本学非常勤講師)
場所:西3号館4階 412教室(ゼミ室)
日時:8/16(水)から8/18(金)、8/21(月)
初級クラス 9:15-10:45, 11:00-12:30(8/21は9:15-10:45)
中級クラス 13:15-14:45, 15:00-16:30(8/18はなし、8/21は 11:00-12:30, 13:15-14:45, 15:00-16:30)
【申込・お問い合わせ】

件名に「ドイツ語夏期集中講座の申込み」と明記し、
本文に①氏名、②所属・学年、③学籍番号、④参加希望クラス⑤ドイツ語学習歴(授業レベルの参考にします)を記入、
homma_at_ila.titech.ac.jp (_at_を@におきかえてください) (担当:本間)まで。
また、大岡山キャンパス西3号館8階805(外国語事務室)にて直接申込みもできます。(平日9:30 〜 16:00)
●申込み〆切●スピーキングクラス:8/9(水)9:00 文法クラス:9/4(月)9:00

※文法中心クラス、スピーキング中心クラスの両方受講も可
注意!! 両クラスとも単位はつきません

終了しました
2017 Summer English Courses (2 units of credit)
講義のねらい
 英語圏の大学で教育を受けるのに十分な英語力を身に付けることを目標とし、英語による口頭表現能力の向上のための訓練を、短期集中で行います。この授業は「英語スピーキング演習GI」という科目です。英語科目の100番台の選択科目で、2単位を取得できます。

<英語スピーキング演習GI 1> 申告番号:LAE.E181-01

Dates and Times: August 21-24 (Mon-Thu) 10:45-16:35, August 25 (Fri) 9:00-14:50

Instructor: Paul Narum

Classroom: Language Lab 4 (W3 Bldg. 8F)

Course Title: Comparison and Analysis of the Countries of the World

Course Description:

This week-long intensive course is geared to those students wishing to improve their English oral expression skills, particularly discussion, debate and presentation, through a comparative look at different countries around the world. The main subjects to be dealt with shall include world travel, comparative culture, education, health and welfare, and science and technology. The pair presentation will focus on a travelogue to a certain country, while the individual presentation will be about criteria for what can be considered the "best country." Critical thinking strategies will be emphasized as students become more effective speakers.

Textbook: All materials to be handed out in class

Evaluation: 50% Attendance and Class Participation, 20% Pair Presentation, 30% Individual Presentation

Syllabus:

DAY ONE:
(1) Course introduction, self-introductions, selection of topics
(2)Theme A
(3)Discussion and debate
DAY TWO:
(1)Theme B
(2)Discussion and debate
(3) Theme C
DAY THREE:
(1) Discussion and debate
(2) Theme D
(3) Discussion and debate; selection of presentation topics
DAY FOUR:
(1) Strategies for pair and personal presentations
(2) Pair Presentations – Warm-up and practice
(3) Pair Presentations – Final version, feedback and assessment
DAY FIVE:
(1) Personal Presentations – Warm-up and practice
(2) Personal Presentations – Final version, feedback and assessment
(3) Student evaluation and feedback, course wrap-up
<英語スピーキング演習GI 2> 申告番号:LAE.E181-02

Dates and Times: August 28- September 1 (Mon-Fri) 9:00-14:50

Instructor: Helen Lewis

Classroom: Language Lab 3 (W3 Bldg. 8F)

Course Title: Using science and technology to fight poverty

Course Description:

How can science and technology be used to fight - and ultimately eradicate - poverty? What are the practical and policy issues involved and how can we start?

Over the last two years, this has been a popular intensive course with students who are curious and inspired about how they can apply their skills and knowledge to make a difference.

Each day we will examine a topic, look at a case study, and prepare a presentation. In the morning we will watch a TED talk, discuss the issues raised, then prepare a pair presentation in response.

In the afternoon class students will deliver their presentation and reflect on those of their peers. This course will offer students a chance to consider how their skills and knowledge can do good in the world as well as intensively practice oral communication and presentation skills in English.


Textbook: Printouts may be handed out in class.

Evaluation: Grading will be 20% on each day for the presentation.

Syllabus:

Day 1 - Living in cities
Day 2 - Feeding the world
Day 3 - Creating community
Day 4 - Healthcare
Day 5 - Communication and artificial intelligence
<英語スピーキング演習GI 3> 申告番号:LAE.E181-03

Dates and Times: August 21-25 (Mon-Fri) 10:45-16:35

Instructor: Jon Mitchell

Classroom: H119B

Course Title: Skills for Studying Abroad

Course Description:

This weeklong course will provide students with an introduction to some key skills for studying overseas. We will be exploring how-to-write a successful application letter, ways to prepare for the interview process and short academic talks. The course is aimed at students who may be considering a university-level course abroad, a shorter exchange program or a week-long study session. Also these skills are transferable ― they can be applied to job-hunting, too.

Textbook: Handouts will be provided

Evaluation: Application Essay-35%, Interview simulation-30%, Presentation-35%

Syllabus:

Day 1:
1-Introduction + Class survey
2-Interview skills: Background
3-Application essay: Exploring successful techniques
Day 2:
4-Presentation skills: Researching the issues
5-Interview skills: Key points
6-Application essay: Planning the first draft
Day 3:
7-Presentation skills: Planning and practice
8-Interview skills: Dealing with difficult questions
9-Application essay: The second draft
Day 4:
10-Presentation skills: The Conclusion
11-Planning time: Interviews
12-Presentation skills: Questions and Answers
Day 5:
13- Presentations
14-Interview simulations;
15-Course feedback - counseling and comments
<英語スピーキング演習GI 4> 申告番号:LAE.E181-04

Dates and Times: September 4-8 (Mon-Fri) 10:45-16:35

Instructor: Jon Mitchell

Classroom: H119B

Course Title: Skills for Studying Abroad

Course Description:

This weeklong course will provide students with an introduction to some key skills for studying overseas. We will be exploring how-to-write a successful application letter, ways to prepare for the interview process and short academic talks. The course is aimed at students who may be considering a university-level course abroad, a shorter exchange program or a week-long study session. Also these skills are transferable ― they can be applied to job-hunting, too.

Textbook: Handouts will be provided

Evaluation: Application Essay-35%, Interview simulation-30%, Presentation-35%

Syllabus:

Day 1:
1-Introduction + Class survey
2-Interview skills: Background
3-Application essay: Exploring successful techniques
Day 2:
4-Presentation skills: Researching the issues
5-Interview skills: Key points
6-Application essay: Planning the first draft
Day 3:
7-Presentation skills: Planning and practice
8-Interview skills: Dealing with difficult questions
9-Application essay: The second draft
Day 4:
10-Presentation skills: The Conclusion
11-Planning time: Interviews
12-Presentation skills: Questions and Answers
Day 5:
13- Presentations
14-Interview simulations
15-Course feedback - counseling and comments
<申込みにあたって>
対象:東京工業大学に学籍のある学生
定員:各コース20名 (先着順、複数のコースを受講することはできません)
原則:全日程を出する事が受講の条件です。
単位取得希望の方を優先的に受け付けます。
単位を希望しない方は、仮申し込みをしたのち、希望コースの空き人数によって、受講の可否が決まります。
大学院生はこの単位を修得しても、大学院の修了要件に含めることはできません。
4つのコースのレベルは同程度です。
<申込み方法>
西3号館8階外国語準備室にて申込み。→担当教員の確認印のある追加申告願を 教務課へ提出し、履修を追加申告して下さい。
持参するもの (2点)
① 学生証
② 教務WEBで履修予定の科目の追加申告願をダウンロードし、印刷したもの。
受付期間:7月10日(月)~ 8月4日(金) 10:00 – 16:00
※【グローバル理工人育成コース所属学生優先受付】 7月3日(月)~7日(金)
※【単位を希望しない方】 学生証を持参し、申し込んで下さい。 8月10日(木)に受講可否を連絡する予定です。
問い合わせ先:外国語事務室 (西3号館 8F)
終了しました
2017 中国語春期集中講座
★ 上級会話特訓クラス ★
日時: 2月16日(木)、17日(金)、20日(月)、21日(火)
    10:45~12:15/13:20~14:50/15:05~16:35
場所: 大岡山キャンパス西3号館4階2ラボ
担当: 趙怡
★ 申込み・問い合わせ ★
大岡山西3号館805外国語準備室 (平日10:00~16:00)
メール申し込みの場合、
「中国語春期集中講座申込み」とタイトルに明記し、
氏名(ふりがな)・学籍番号・中国語学習歴を記入の上、
担当:小川 a.ogawa_at_flc.titech.ac.jp (_at_を@におきかえてください) まで。
申込み締め切り: 2月14日(火)
終了しました
2017年 ドイツ語春期集中講座
受講料・テキスト代無料!
文法中心クラス
文法を基礎から固めたい人にオススメです。

授業の復習、検定試験対策、留学準備はもちろん、この機会にドイツ語に触れてみたい!

しばらくやっていなかったブランクを埋めたい!など、ご自分のニーズに合わせて講座を活用して下さい。

担当:岡本 雅克(本学非常勤講師)
場所:西3号館4階 412教室(ゼミ室)
日時:2/27(月)、2/28(火)、3/2(木)、3/3(金)、3/6(月)、3/7(火)、3/8(水)

   9:00ー10:30、10:45ー12:15
スピーキング中心クラス(初級&中級)
初心者から留学前の準備まで幅広く対応!!

楽しく自然なドイツ語が話せるように受講生のレベルに合わせて授業を進めます。

サトウ先生はドイツ語ネイティブスピーカーで、日本語も英語も堪能です。

担当:サトウ・アストリード(本学非常勤講師)
場所:西3号館4階 412教室(ゼミ室)
日時:2/15(水)~2/17(金)、2/20(月)~2/23(木)
   初級クラス9:15-10:45、中級クラス11:00-12:30
【申込・お問い合わせ】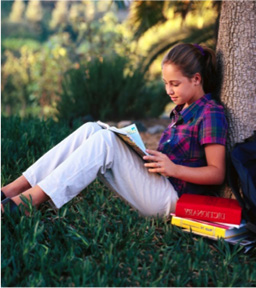 件名に「
ドイツ語春期集中講座の申込み
」と明記し、
本文に①氏名、②所属・学年、③学籍番号、④参加希望クラス⑤ドイツ語学習歴(授業レベルの参考にします)⑥サトウ先生クラス希望の方は興味のある分野 を記入、
homma_at_ila.titech.ac.jp (_at_を@におきかえてください) (担当:本間)まで。
また、大岡山キャンパス西3号館8階805(外国語準備室)にて直接申込みもできます。(平日9:00ー16:00)
●申込み〆切●スピーキングクラス:2/10(金)9:00 文法クラス:2/22(水)9:00
※文法中心クラス、スピーキング中心クラスの両方受講も可
注意!! 両クラスとも単位はつきません
終了しました
2017 Spring English Courses (2 units of credit)
講義のねらい
 英語圏の大学で教育を受けるのに十分な英語力を身に付けることを目標とし、英語による口頭表現能力の向上のための訓練を、短期集中で行います。この授業は「英語スピーキング演習GⅡ」という科目です。英語科目の選択科目で、2単位を取得できます。

<英語スピーキング演習GII 1> 申告番号:LAE.E182-01

Dates and Times: February 13- 17 (Mon-Fri) 9:00-14:50

Instructor: Helen Lewis

Classroom: Language Lab 3 (W3 Bldg. 8F)

Course Title: Enjoy Science in English

Course Description: This course will look at five different topics in the world of science - physics, medicine, numbers, engineering, and technology. In the morning, we will learn about one or two ideas from each field and watch a video on the topic. In the afternoon, we will do a task-based activity to review what we have learned. This course will be an intensive chance to build the vocabulary you need to present scientific ideas clearly and confidently. You do not need to have a detailed knowledge of the topics. You should bring your sense of imagination and curiosity to this course. We will practice skills that scientists need in their careers, such as poster sessions, describing experiments, and giving opinions.

Textbook: 100 Ideas that Changed the World. Jheni Osman. BBC Books.

ISBN 978-1-84-990196-3 (please purchase on your own)

Evaluation: Five presentations will each account for 20% of the final grade.

Syllabus:

Day 1 - Science in Society
The Scientific Method, Human Language, Paper
Day 2 - The Living World
Embryo Development, Convergent Evolution, Mendelian Inheritance
Day 3 - The Universe
The Hubble Space Telescope, The Vast Universe, Earthrise
Day 4 - Engineering
The Wheel, The Screw Thread, The Flush Toilet
Day 5 - Technology
The Camera, The World Wide Web, Liquid Crystal Displays
<英語スピーキング演習GII 2> 申告番号:LAE.E182-02

Dates and Times: February 13-16 (Mon-Thu) 10:45-16:35, 17 (Fri) 9:00-14:50

Instructor: Paul Narum

Classroom: Language Lab 4 (W3 Bldg. 8F)

Course Title: Future World Scenarios: Problems and Solutions

Course Description: This week-long intensive course is geared to those students wishing to improve their English oral expression skills, particularly those of discussion, debate and presentation. The topics to be treated will come from various textbooks and other sources, with printouts to be handed out in class. The themes will include such topics as global warming, overpopulation, nuclear war, and terrorism, and will be chosen in consultation with the students on the first day. Critical thinking strategies will be emphasized as students become more effective speakers.

Textbook: Printouts to be handed out in class.

Evaluation: 50% Attendance and Class Participation, 20% Pair Presentation, 30% Individual Presentation

Syllabus:

Day 1 (1) Course introduction, self-introductions, selection of topics to be discussed (2) Theme A (3) Discussion and debate
Day 2 (1) Theme B (2) Discussion and debate (3) Theme C
Day 3 (1) Discussion and debate (2) Theme D (3) Discussion and debate; selection of presentation topics; strategies for group and personal presentations
Day 4 (1) Pair Presentations- Warm-up and practice (2) Pair presentations – Actual delivery, (3) Pair presentations – Feedback; Personal Presentations – Preparation and individual tutoring
Day 5 (1) Personal Presentations – First half (2) Personal Presentations – Second half (3) Personal Presentations – Feedback and assessment
<英語スピーキング演習GII 3> 申告番号:LAE.E182-03

Dates and Times: February 20-23 (Mon-Thu) 10:45-16:35, 24 (Fri) 9:00-14:50

Instructor: Paul Narum

Classroom: Language Lab 4 (W3 Bldg. 8F)

Course Title: Cultural Anthropology

Course Description: This week-long intensive course is geared to those students wishing to improve their English oral expression skills, particularly discussion, debate and presentation. The topics to be discussed will come from various textbooks, and will be handed out in class. The themes may include such topics as world travel, science and technology, culture and tradition, education, inventions, media, and health and welfare, and will be chosen in consultation with the students on the first day. Critical thinking strategies will be emphasized as students become more effective speakers.

Textbook:

To be handed out in class (printouts as well as CD and DVD selections)

Evaluation:

50% Attendance and Class Participation, 20% Pair Presentation, 30% Individual Presentation)

Syllabus:

Day 1 (1) Course introduction, self-introductions, selection of topics to be discussed (2) Theme A (3) Discussion and debate
Day 2 (1) Theme B (2) Discussion and debate (3) Theme C
Day 3 (1) Discussion and debate (2) Theme D (3) Discussion and debate; selection of presentation topics; strategies for pair and personal presentations
Day 4 (1) Pair Presentations- Warm-up and practice (2) Pair presentations – Actual delivery, (3) Pair presentations – Feedback; Personal Presentations – Preparation and individual tutoring
Day 5 (1) Personal Presentations – First half (2) Personal Presentations – Second half (3) Personal Presentations – Feedback and assessment
<英語スピーキング演習GII 4> 申告番号:LAE.E182-04

Dates and Times: February 27- March 3 (Mon-Fri) 10:45-16:35

Instructor: Jon Mitchell

Classroom: W371

Course Title: Skills for Studying Abroad

Course Description: This weeklong course will provide students with an introduction to some key skills for studying overseas. We will be exploring how-to-write a successful application letter, ways to prepare for the interview process and short academic talks. The course is aimed at students who may be considering a university-level course abroad, a shorter exchange program or a week-long study session.
Also these skills are transferable - they can be applied to job-hunting, too.

Textbook: Handouts will be provided

Evaluation: criteria and grade breakdown:


Application Essay - 35% Interview simulation - 30% Pair presentation - 35%

Syllabus:

Day1: Introduction + Class survey, Interview skills: Background, Application essay: Exploring successful techniques
Day 2: Presentation skills: Researching the issues, Interview skills: Key points, Application essay: Planning the first draft
Day 3: Presentation skills: Planning and practice, Interview skills: Dealing with difficult questions, Application essay: The second draft
Day 4: Presentation skills: The Conclusion, Planning time: Interviews, Presentation skills: Questions and Answers
Day 5: Presentations, Interview simulations, Course feedback - counseling and comments
<申込みにあたって>
対象:東京工業大学に学籍のある学生
定員:各コース20名 (先着順、複数のコースを受講することはできません)
原則:全日程を出席する事が受講の条件です。
単位取得希望の方を優先的に受け付けます。
4年生も受講できますが、3月卒業の学生の卒業単位認定には間に合いません。
単位を希望しない方は、仮申し込みをしたのち、希望コースの空き人数によって、受講の可否が決まります。
大学院生は単位取得できません。(受講は可能)
4つのコースのレベルは同程度です。
<申込み方法>
西3号館8階外国語準備室にて申込み。→担当教員の確認印のある追加申告願を
教務課へ提出し、履修を追加申告して下さい。
持参するもの (2点)
① 学生証
② 教務WEBで履修予定の科目の追加申告願をダウンロードし、印刷したもの。
受付期間:1月23日(月)~ 2月8日(月) 10:00 – 16:00
※【グローバル理工人育成コース所属学生優先受付】 1月16日(月)~ 20日(金)
※【単位を希望しない方】 学生証を持参し、申し込んで下さい。 2月8日(水)に受講可否を連絡する予定です。
問い合わせ先:外国語準備室(西3号館8F)
終了しました
2016 中国語 夏期集中講座
●実用会話クラス
日程…8月16日(火)~19日(金) 
     23日(火)~25日(木)
時間…10:30~12:00
   10:30~15:00 (23日のみ、休憩あり)


丁寧に発音を指導し、基礎文法・語彙を応用しながら、旅行や学生生活など実践的な場面で使える会話力を高めます。2年生からの学部生・大学院生、中国留学を考えている皆さんにおすすめのクラスです!中国語の勉強歴が長いけど、発音やヒアリングに自信のない人も参加可能です。
●担当者…陳 焔 (東工大非常勤講師)
●場所…大岡山キャンパス 西3号館8階
16~19日 4ラボ
23~25日 3ラボ


涼しい講義室で集中して学習できます。練習中心の楽しいクラスです。参加者の目的・レベルに合わせて内容を調整しますので、お気軽にお申込みください。
●申込み・問い合わせ
「中国語夏期集中講座申込み」とタイトルに明記し、氏名(ふりがな)・学籍番号・中国語学習歴を記入の上、下記アドレスまで。
また、大岡山西3号館8階外国語準備室でも直接申し込み可能。(平日10:00~16:00)
担当…小川 a.ogawa_at_flc.titech.ac.jp (_at_を@におきかえてください)
申込み〆切 8月5日(金)
終了しました
将来、フランス語圏への留学を考えている皆さんのための
フランス語夏期集中講座 2016
●フランス語会話:基礎と応用●
担当 : クレール・ルヌール
日時 : 9月5日(月)~8日(木)
     10:30~12:00、13:00~14:30
場所 : 大岡山西3号館8階4ラボ
教材 : 学生のレベルに合わせたプリントを配布。
     日常会話の練習。
●申込み・問い合わせ●
「フランス語夏期集中講座申し込み」とタイトルに明記し、氏名(ふりがな)・学籍番号・フランス語学習歴を記入の上、下記アドレスまで。
また、大岡山西3号館805(外国語準備室)でも直接申し込み可能。( 平日10:00~16:00 )
担当:小川 a.ogawa_at_flc.titech.ac.jp (_at_を@におきかえてください)
申込み締め切り:9月1日(木)
終了しました
2016年 ドイツ語夏期集中講座
受講料・テキスト代無料!
スピーキング中心クラス(初級&中級)
初心者から留学前の準備まで幅広く対応。
楽しく自然なドイツ語が話せるように受講生のレベルに合わせて授業を進めます。
サトウ先生はドイツ語ネイティブスピーカーで、日本語も英語も堪能です!
担当:サトウ・アストリード(本学非常勤講師)
場所:西3号館4階 412教室(ゼミ室)
日時:8/16(火)~ 8/19(金)
初級・中級合同クラス9:15 ~ 10:45 および11:00 ~ 12:30(休憩をはさみ2コマ連続で行う。最終日は前半1コマのみ。)
文法中心クラス(初級のみ)
文法を基礎から固めたい人にオススメです。
授業の復習、検定試験対策、留学準備はもちろん、この機会にドイツ語に触れてみたい!しばらくやっていなかったブランクを埋めたい!など、ご自分のニーズに合わせて講座を活用してください!
担当:小笠原 能仁(本学非常勤講師)
場所:西3号館4階 412教室(ゼミ室)
日時:8/22(月)~ 8/25(木)10:45 ~ 12:15 および13:20 ~ 14:50(休憩をはさみ2コマ連続で行う。最終日は前半1コマのみ。)
【申込・お問い合わせ】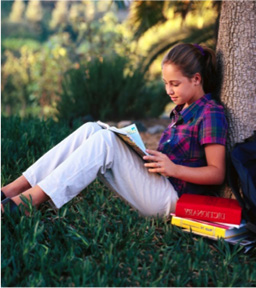 件名に「ドイツ語夏期集中講座の申込み」と明記し、
本文に①氏名、②所属・学年、③学籍番号、④参加希望クラス⑤ドイツ語学習歴(授業レベルの参考にします)を記入、
homma_at_ila.titech.ac.jp (_at_を@におきかえてください) (担当:本間)まで。
また、大岡山キャンパス西3号館8階805(外国語準備室)にて直接申込みもできます。(平日9:30 〜 16:00)
●申込み〆切● 講座開講前日まで受け付けます

※スピーキング中心クラス、文法中心クラスの両方受講可
注意!! 両クラスとも単位はつきません

終了しました
2016 Summer English Courses (2 units of credit)
講義のねらい
英語圏の大学で教育を受けるのに十分な英語力を身に付けることを目標とし、英語による口頭表現能力の向上のための訓練を、短期集中で行います。この授業は「英語スピーキング演習GI」という科目です。英語科目の選択科目で、2単位を取得できます。

<英語スピーキング演習GI 1> 申告番号:LAE.E181-01

Dates and Times: August 16-22 (Tue-Mon) 9:00-14:50

Instructor: Helen Lewis

Classroom: Language Lab 3 (W3 Bldg. 8F)

Course Title: Enjoy Science in English

Course Description: This course will look at five different topics in the world of science - physics, medicine, numbers, engineering, and technology. In the morning, we will learn about one or two ideas from each field and watch a video on the topic. In the afternoon, we will do a task-based activity to review what we have learned. This course will be an intensive chance to build the vocabulary you need to present scientific ideas clearly and confidently. You do not need to have a detailed knowledge of the topics. You should bring your sense of imagination and curiosity to this course. We will practice skills that scientists need in their careers, such as poster sessions, describing experiments, and giving opinions.

Textbook: 100 Ideas that Changed the World. Jheni Osman. BBC Books.

ISBN 978-1-84-990196-3 (please purchase on your own)

Evaluation: Five presentations will each account for 20% of the final grade.

Syllabus:

Day 1 - Science in Society
The Scientific Method, Human Language, Paper
Day 2 - The Living World
Embryo Development, Convergent Evolution, Mendelian Inheritance
Day 3 - The Universe
The Hubble Space Telescope, The Vast Universe, Earthrise
Day 4 - Engineering
The Wheel, The Screw Thread, The Flush Toilet
Day 5 - Technology
The Camera, The World Wide Web, Liquid Crystal Displays
<英語スピーキング演習GI 2> 申告番号:LAE.E181-02

Dates and Times: August 22-25 (Mon-Thu) 10:45-16:35, August 26 (Fri) 9:00-14:50

Instructor: Paul Narum

Classroom: Language Lab 4 (W3 Bldg. 8F)

Course Title: Future World Scenarios: Problems and Solutions

Course Description: This week-long intensive course is geared toward those students wishing to improve their English oral expression skills, particularly those of discussion, debate and presentation. The four major topics to be treated will be based on documentaries, material from the Internet and other sources, with printouts possibly handed out in class. The themes may include the environment and global warming, overpopulation, artificial intelligence, poverty and hunger, nuclear war, space exploration, and terrorism, and will be chosen in consultation with the students on the first day. Critical thinking strategies will be emphasized to urge students to become more effective speakers.

Textbook: Printouts may be handed out in class.

Evaluation: 40% Class participation; 30% Pair presentation; 30% Individual presentation

Syllabus:

Day 1 (a) Course introduction, self-introductions, selection of themes, (b) Theme A overview, (c) Theme A discussion and debate
Day 2 (a) Theme B overview, (b) Theme B discussion and debate, (c) Theme C overview; Initial discussion of pair and individual presentation topics
Day 3 (a) Theme C discussion and debate, (b) Theme D overview, (c) Theme D discussion and debate; Final selection of pair and individual presentation topics
Day 4 (a) Strategies and hints for pair and individual presentations, (b) Pair presentations – Warm-up and practice, (c) Pair presentations – Final version, feedback and assessment
Day 5 (a) Individual presentations – Warm-up and practice, (a/b) Individual presentations – Final version, (c) Individual presentations – Feedback and assessment 
<英語スピーキング演習GI 3> 申告番号:LAE.E181-03

Dates and Times: September 5-9 (Mon-Fri) 10:45-16:35

Instructor: Jon Mitchell

Classroom: W371

Course Title: Skills for Studying Abroad

Course Description: This week-long course will provide students with an introduction to some key skills for studying overseas. We will be exploring how to write a successful application letter, ways to prepare for the interview process and short academic talks. The course is aimed at students who may be considering a university-level course abroad, a shorter exchange program or a week-long study session. Also these skills are transferable ― they can be applied to job-hunting, too. Textbook: Handouts will be provided Evaluation: 35% Application Essay; 30% Interview simulation ; 35% Pair presentation

Syllabus:

Day 1: Introduction and class survey ; Interview skills (Background); Application essay (Exploring successful techniques)
Day 2: Presentation skills (Researching the issues);Interview skills(Key points);Application essay (Planning the first draft)
Day 3: Presentation skills (Planning and practice); Interview skills (Dealing with difficult questions); Application essay (The second draft)
Day 4: Presentation skills (The Conclusion);Planning time (Interviews);Presentation skills(Questions and Answers)
Day 5: Presentations;Interview simulations;Course feedback (counseling and comments)
<英語スピーキング演習GI 4> 申告番号:LAE.E181-04

Dates and Times: September 12-16 (Mon-Fri) 9:00-14:50

Instructor: Helen Lewis

Classroom: Language Lab 3 (W3 Bldg. 8F)

Course Title: Enjoy Science in English

Course Description: This course will look at five different topics in the world of science - physics, medicine, numbers, engineering, and technology. In the morning we will learn about one or two ideas from each field and watch a video on the topic. In the afternoon, we will do a task based activity to review what we have learned. This course will be an intensive chance to build the vocabulary you need to present scientific ideas clearly and confidently. You do not need to have a detailed knowledge of the topics. You should bring your sense of imagination and curiosity to this course. We will practice skills that scientists need in their careers, such as poster sessions, describing experiments, and giving opinions.

Textbook: 100 Ideas that Changed the World. Jheni Osman. BBC Books.

ISBN 978-1-84-990196-3

Evaluation: Five presentations will each account for 20% of the final grade.

Syllabus:

Day 1- Science in Society
The Scientific Method, Human Language, Paper
Day 2- The Living World
Embryo Development, Convergent Evolution, Mendelian Inheritance
Day 3- The Universe
The Hubble Space Telescope, The Vast Universe, Earthrise
Day 4- Engineering
The Wheel, The Screw Thread, The Flush Toilet
Day 5- Technology
The Camera, The World Wide Web, Liquid Crystal Displays
<申込みにあたって>
対象:東京工業大学に学籍のある学生
定員:各コース20名 (先着順、複数のコースを受講することはできません)
原則:全日程を出する事が受講の条件です。
単位取得希望の方を優先的に受け付けます。
単位を希望しない方は、仮申し込みをしたのち、希望コースの空き人数によって、受講の可否が決まります。
大学院生は単位取得できません。(受講は可能)
4つのコースのレベルは同程度です。
<申込み方法>
西3号館8階外国語準備室にて申込み。→担当教員の確認印のある追加申告願を 教務課へ提出し、履修を追加申告して下さい。
持参するもの (2点)
① 学生証
② 教務WEBで履修予定の科目の追加申告願をダウンロードし、印刷したもの。
受付期間:7月11日(月)~8月8日(月) 10:00 – 16:00
※【グローバル理工人育成コース所属学生優先受付】 7月4日(月)~8日(金)
※【単位を希望しない方】 学生証を持参し、申し込んで下さい。 8月10日(水)に受講可否を連絡する予定です。
問い合わせ先:外国語準備室 (西3号館 8F)
終了しました